Ronnie Darko & The Getty ~ Free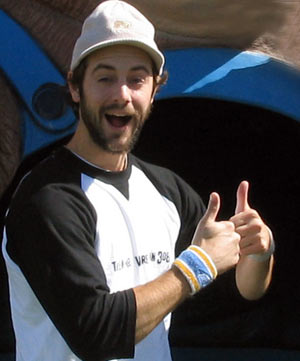 July 6, 2007 6:00–9:00 p.m.
Fridays off the 405
at the Getty Museum Courtyard
Ronnie Darko
It's a well known fact that when Darko spins, he delivers a clever, fresh, and hyper sound, guaranteed to make the house bump. He's best known as one half of Baltimore DJ duo, Devlin and Darko and for the group's fabulous live act, Spank Rock. Influenced by the thriving club scene of his hometown, this master turntablist serves up an eclectic mix of electro, funk, and hip-hop that knocks.